Nothing is worse than working hard to lose weight and still have a muffin top. A muffin top is that extra roll of fluff that shows up over the top of your pants and ruins the line of a good dress.
In some cases you can get rid of a muffin top with diet and exercise.
In other cases, it's a genetic condition that you may need to consider surgical help for; however, that is unlikely.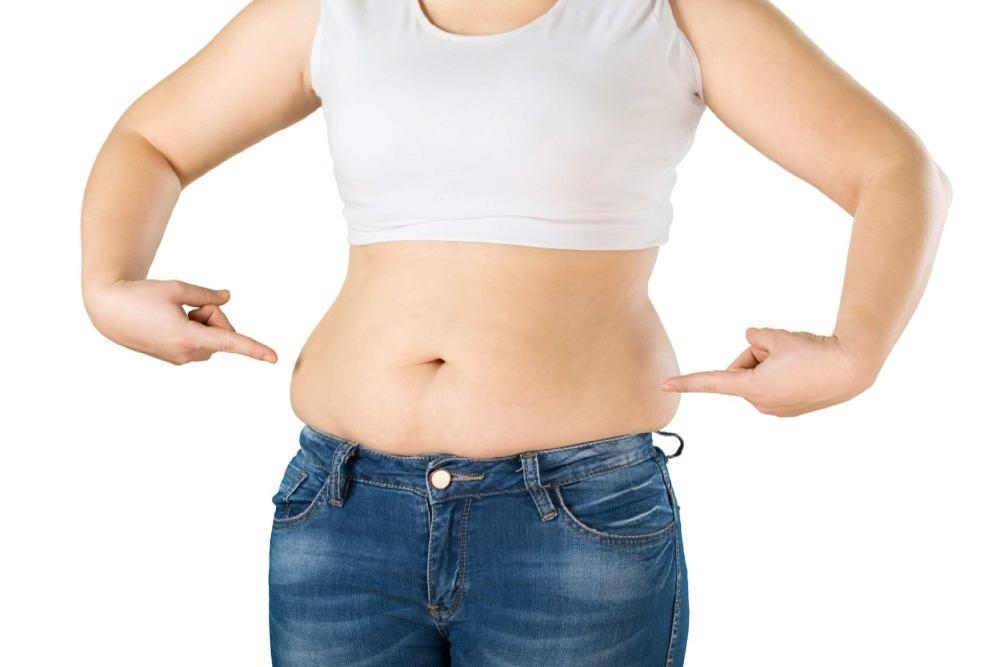 Before resorting to surgery, try the following
ways to take a serious bit out of your muffin top.
Wear the Right Clothing for Your Body Type
Instead of fighting your natural shape, it might help you if you wear the right type of clothing. Jeans that fit you right are imperative so that you feel comfortable and look good.
Try wearing high-waisted shorts, jeans, and pants instead of low riders.
It's okay; low riders went out of style a while back. Plus they were never meant for people with normal amounts of body fat.
Eat Right and Exercise
While you cannot always diet off or exercise off a muffin top, unless you're extremely thin and on the very low end of the BMI chart, you can actually seek to eat right and exercise in order to lessen the effects of a muffin top and to feel better.
Eating foods rich in water like fruits and veggies and plenty of fiber can help give your body a more contoured appearance.
Wear the Right Undergarments
Believe it or not, something as simple as wearing the right underwear can make a huge difference in how your muffin top appears. Try wearing undergarments that fit your proportions and don't cut you off in a meaty section so that you have skin or extra fluff spilling over.
Also try a spandex tank top that you tuck into your pants to help smooth out the extra.
If none of that works, and you are of a normal weight and in good health, you might want to consider some of the surgical options that exist such as:
Liposuction – A good solution for a muffin top on an otherwise fit body, liposuction can be a real game changer for someone who has the money to do it. You'll need time to recover and need to follow your doctor's instructions for recovery to have the best results.
Coolsculpting – It's marketed as quick and mostly painless; this only requires one treatment to work and you don't have to get cut. The doctor uses a type of cooling procedure to kill fat cells by freezing them. Skin and tissue nearby is not harmed.
Mini tummy tuck – This is a procedure for people who just have a little bit of muffin top to remove but are not candidates for an all-out tummy tuck and where liposuction isn't exactly right either. Heat and cold is used to melt the fat away. Recovery time is fast.
No matter whether you decide to explore fashion ideas, diet and exercise, or the help of a good plastic surgeon, it's up to you.
You have the power to get control of your muffin top.