The last couple of years (2020 and 2021) have been difficult for many of us in terms of earning a steady income.
If you were fortunate enough to have a job that allowed you to work remotely, then you might not have been negatively impacted by COVID.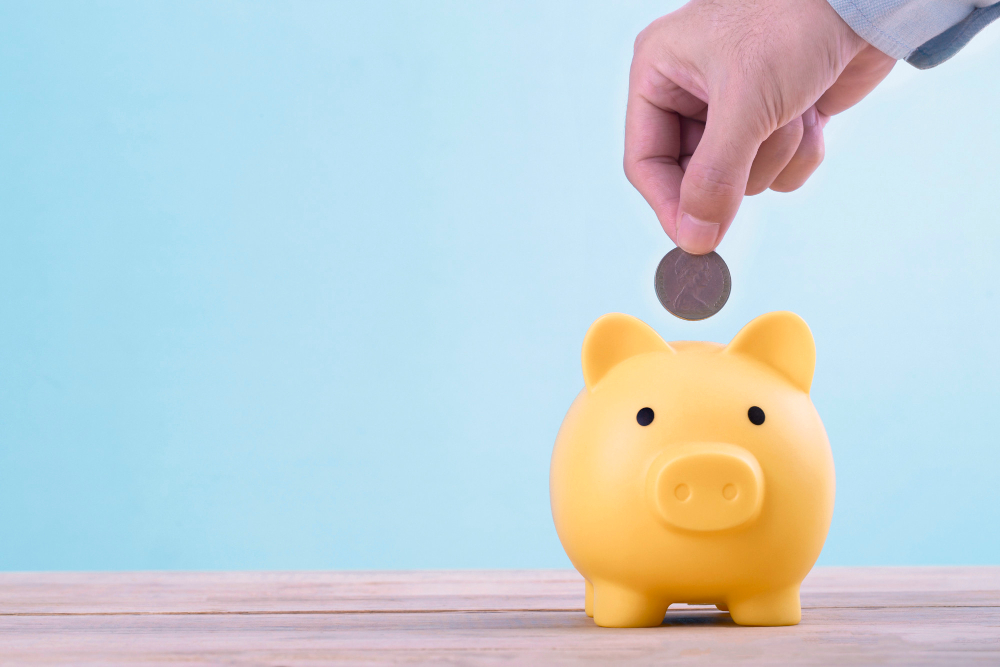 Ways to Make Money Online for Beginners
For some of us, working from home involved reinventing our lives and taking the internet by storm. It is entirely possible to earn decent money online.
Millions of people do this on a daily basis.
Here is a basic guide to 10 ways to make money online.
Do you check out YouTube when you need instructional videos, reviews of certain products, or natural health advice? Many YouTubers are everyday people with great ideas for niche markets.
If you have a particular interest, hobby, or talent that would appeal to a specific audience, you can start filming right from your home and build a loyal following.
For example, you can create cooking tutorials, review trending products, help people dress for success, or critique popular books.
How to Make Money Online Without Paying Anything
Once you have reached the 1,000 subscriber milestone, you can start placing ads on your YouTube channel to generate income from interested sponsors.
2. Create a Blog
Blogging is a classic way to earn an income online. If you write well and have lots to say, blogging could be your calling. You need to create a catchy website and claim your domain name. Then, you just start writing.
Having a good camera can really help to enhance your blog by posting eye-catching photos.
There are no limits to the topics you can blog about. After you are an established blogger with a decent following, you will be able to market and sell your products, books, or services.
You can also monetize your posts with strategically placed ads from companies such as AdSense.
3. Author and Publish an Ebook
Ebooks are a great way to get published without the need for a literary agent or a big publishing house. Even famous authors have started using this platform.
You need an interesting topic, a cover design, and a way to promote the book. There are services, such as Amazon KDP, that can provide the platform for your book.
Not confident in your writing style, hire a ghostwriter to properly execute your ideas and tell your story with finesse. Likewise, a graphic designer can help with the cover and layout. These services you can also find online.
4. Take a Freelance Gig
Let's say your company had to downsize during the pandemic and you lost a job or had your hours reduced. Take your skills and sign up with freelance brokers who can send job leads your way.
Possible freelance jobs include writing, graphic design, architectural drafting, and website development.
There are countless freelance websites like Upwork and Freelancer. Just type "freelance jobs" into the search area of your browser and you will get a list of companies that you can apply to.
You will need a good resumé or vitae and a portfolio or writing examples to get started.
5. Tutor Students
You can possibly make a lot of money online by tutoring students in a variety of subjects, preparing them for tests, such as the SATs, or teaching a language.
Your hours may be limited to after school and weekends, which means you can take another job during the hours your tutees are in school.
It is best if you have a secondary degree or any teaching credentials. Choose the subject or subjects that you excel at and start getting the word out via friends, mailings, social media, and email.
Accept payments via services like Zelle, Venmo, or PayPal. Teach your students over video platforms such as Zoom, Microsoft Teams, or FaceTime.
6. Sell What You No Longer Use
We all have items we no longer use or need. LPs, CDs, DVDs, books, designer clothing and accessories, toys, furnishings… all these can be sold on sites like eBay, Poshmark, or Facebook Marketplace.
You will need a good camera and an account with some sites that require a link to your bank account. It is a little bit of work to list items and ship them or meet with buyers. Most sites take a small fee if your item sells.
7. Be an Influencer
An influencer is someone who has the clout to affect the purchasing decisions of others based on first-hand knowledge and a positive relationship with his or her audience.
The influencer actively engages with the audience in a specific niche. Brands love social media influencers because they create trends that encourage their followers to buy the products they promote.
Once you establish a relationship with a brand or several brands, you will likely be given free samples of products to try.
Then, you will be expected to promote the products online via a blog, Instagram, or other social media platforms. You will be compensated by either the number of followers you have or by each post you put up.
8. Online Investing
If you have a little extra money saved, you could invest it online in the stock market. But you need to know a little about stocks and be willing to take a few risks. To make an informed stock decision it's vital to do your research and consult different investment research sites.
Investing isn't for everyone. You can start out small with online trading companies to see how it goes.
If you start making money, you can invest a little more and so on. I recommend consulting with a financial advisor to see what this entails.
9. Virtual Assistant
As a virtual assistant, you'll do a variety of tasks for an entrepreneur, business, or individual. You might be asked to do bookkeeping, schedule appointments, post on social media, screen and hire people, arrange for transportation and vacations for a family, and process and ship orders.
You can earn money as an assistant working directly with a client or through a freelance jobs website such as Indeed and Upwork. Also, you can negotiate a fee for hourly work or by task completed.
10. Teach a Class
If you are an expert in a specific field, you can cash in on that knowledge by creating and teaching a course, just see to it that you use a reliable application like Microsoft Teams event platform that you don't need to worry about local hardware or network issues affecting your connections. This can be via video or a webinar that is PowerPoint based.
Start by taking online classes to learn how others do it and what topics are trending.
Once you create the course, you can sell the content to an online educational institution like continuing education platforms for professional certifications.
Or, you can place the course on your own website or blog and sell it directly to your followers who can download the course to have unlimited access to it.
Summary – Ways to Make Money Online
Making money online can be a side hustle or a full-time job, depending on how much effort you want to put into the endeavor.
These are just 10 ideas to help you get started in the online business environment.
Some people have been able to quit their 9 to 5 jobs to explore this avenue to earning an income.