Nowadays, it's almost impossible to work without a mobile phone. These phones offer several benefits to businesses, including uninterrupted business communication and different means of content sharing.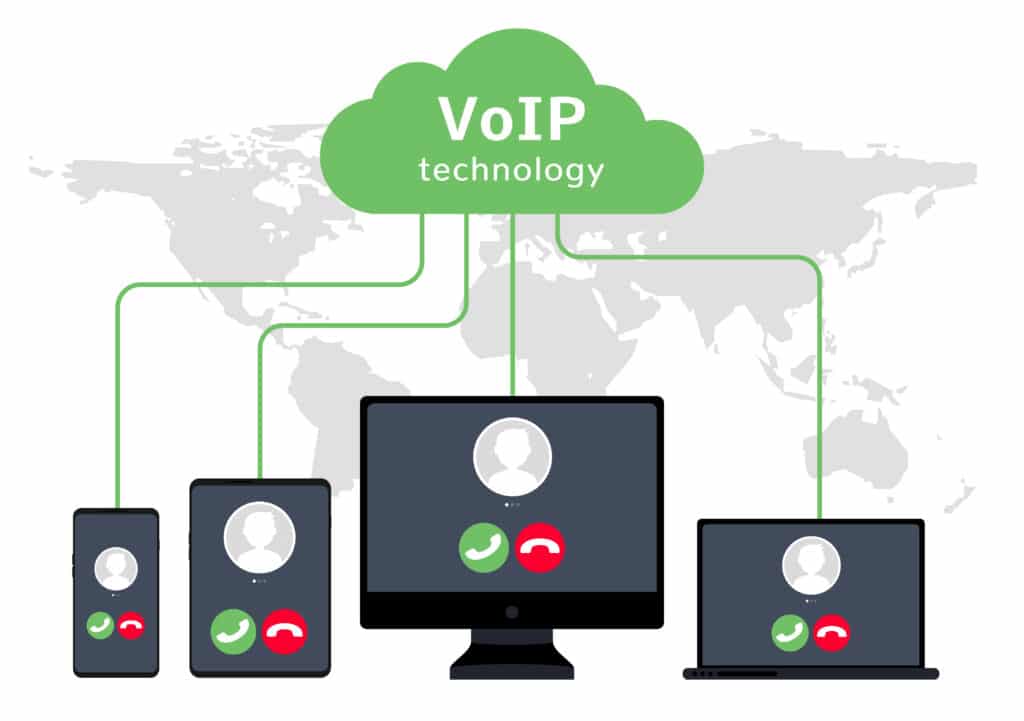 VoIP technology uses existing computer network cabling or WiFi to access telephone networks. This eliminates the need for telephone boxes and wires, making it easy to install and manage.
Increased Efficiency
When a VoIP phone system is used, the voice is compressed into digital data and transmitted via your internet connection to the other party. Data costs much less than cellular rates and can save your business money in the long run.
The team can collaborate more efficiently with digital communication tools like file sharing, easy teleconferencing, and group messaging. This improves efficiency and performance, especially with CRM integration, to increase customer satisfaction.
VoIP cell phones also centralize communications, reducing the number of apps employees need to open. This can help them focus better and maintain a work-life balance. It also helps with omnichannel communication, allowing staff to answer customers through any device or location. This is ideal for small businesses that operate remotely or on the go.
Cost-Effective
Most VoIP solutions have a monthly price much lower than traditional phone systems. This is especially true for those companies that do not require hardware or a dedicated desk phone.
VoIP mobile apps allow employees to use smartphones for business calls and texts. These apps often provide features that help them keep their work number separate from personal numbers on the same device, which helps maintain a healthy work-life balance.
Many VoIP cell phone providers also offer a pay-as-you-go plan that can significantly reduce cellular costs. This allows businesses to avoid shackling their employees to expensive devices and paying for minutes they may never use. Furthermore, a lot of VoIP services are compatible with existing WiFi connections. This allows employees to continue calling from home or their hotel while traveling on business.
Scalability
As businesses grow, they need systems and tools to accommodate their scalability without compromising quality or key features. Unlike traditional systems that require copper wires and hardware, VoIP phone systems are highly scalable with minimal maintenance costs and easy upgrade capabilities.
With a hosted VoIP system, employees can work from anywhere with a reliable internet connection and take calls using their business number and features. They can use a designated work device or download a mobile app that will separate personal and business calls by assigning them different alerts and ringtones.
Look for a VoIP mobile phone service with no binding contracts and flexible subscription packages to allow you to upgrade as your needs change easily. Also, ensure that they provide dedicated customer support to answer any questions.
Mobility
VoIP phones transmit signals over the internet instead of traditional copper phone lines. This means they can be used anywhere there is an internet connection. This increases mobility for employees who work remotely or travel for business.
Using a business VoIP mobile phone is a great way to improve customer service by implementing chatbots that help customers resolve their issues without waiting on hold for a live agent. It also helps with bridging unified communications across departments.
Additionally, using a business VoIP mobile phone can reduce costs by allowing businesses to use their own devices for work rather than buying expensive business smartphones from carriers. This can benefit small businesses, freelancers and startups as it will help them save money and improve productivity.
Increased Security
VoIP solutions include several security tools to protect businesses from hackers. These include encryption and other methods to ensure that calls, meetings, and records remain secure and only available to authorized users.
With mobile VoIP, a business can keep its employees connected regardless of location. For example, Employees who travel frequently or work from home can use their smartphones to interact with co-workers or customers using VoIP software installed on those devices.
Mobile VoIP prevents businesses from raising expensive international roaming charges or hitting call-minute or text messaging limits on their regular cellular plans. It also provides access to advanced features like real-time language translation, chatbots, and more. In turn, this increases the speed at which customers can be helped and improves customer satisfaction.