The holiday season is a crucial period for many businesses, especially those selling gifts, food, and services. It's a time when businesses can make the most of their annual profits. During this period, businesses often ramp up their marketing efforts to attract more customers to their stores or websites.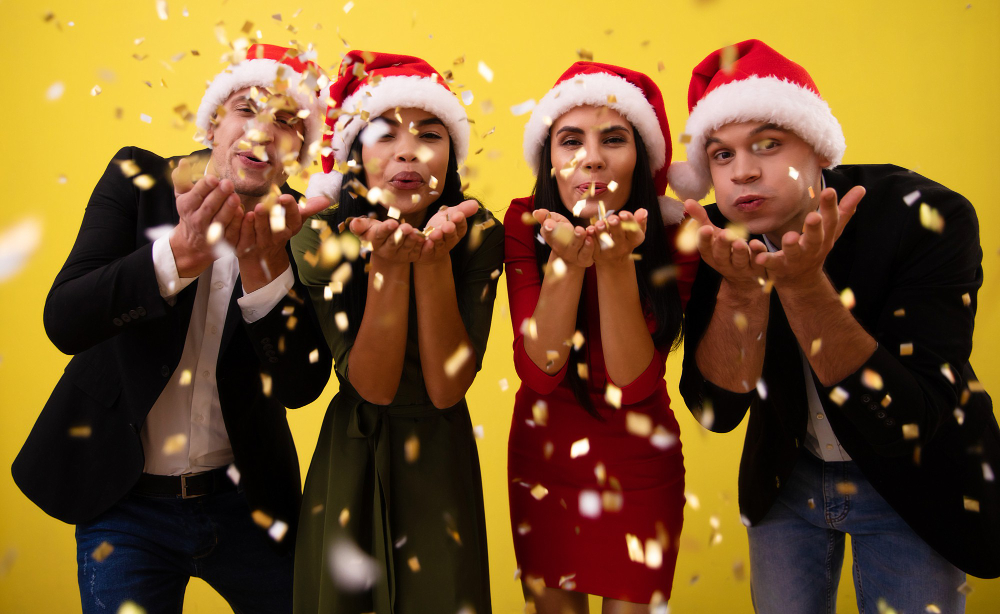 How To Prepare Your Business For The Holiday Season:
They also hire more staff to cater to larger crowds and fulfill online orders. Businesses often offer discounts, coupons, and freebies to entice customers to shop. Many businesses also introduce holiday-themed products, seasonal menus, and festive decorations that create an inviting atmosphere for shoppers.
With the pandemic impacting the holiday season, many businesses have moved their operations online to cater to changing customer behavior. Overall, the holiday season is a critical time for businesses to boost their sales and connect with customers.
Read below for a full guide on how to prepare your business for the holiday season properly.
Analyze past holiday seasons and sales data
To prepare your business for the upcoming holiday season, it is essential to analyze past holiday seasons and sales data. This historical analysis will provide insight into what worked well and what did not. You can determine which products were popular and adjust your inventory accordingly. Additionally, you can identify customer demographics and tailor your marketing strategies to appeal to your target audience. Analyzing sales data can also help you set realistic sales goals and develop a budget for holiday promotions and discounts. By utilizing past data, you can better prepare for the holiday rush and increase your chances of success.
Plan holiday promotions and specials in advance
With the holiday season quickly approaching, it's important for businesses to start planning their promotions and specials in advance. This will ensure that your company can fully take advantage of the busy shopping season and increase sales. Consider offering discounts, free shipping, bundled deals, or gifts with purchase options to entice customers. Don't forget to advertise your promotions on social media, in email marketing campaigns, and on your website. Also, make sure to send out custom greeting cards sold in Canada to your loyal customers and clients to show appreciation for their business. Remember, with strategic planning and execution, businesses can have a prosperous holiday season.
Stock up on inventory and supplies
As the holiday season approaches, businesses must take proactive steps to prepare for increased demand. One fundamental measure is to stock up on inventory and supplies. Retailers, in particular, must anticipate seasonal trends and forecast sales projections to avoid stockouts, which can lead to lost revenue and dissatisfied customers. Restocking inventory should also include reviewing product lines, assessing stock turn rates, and identifying items that need to be replenished. Businesses must also ensure they have sufficient supplies, such as shipping materials, packaging, and stationery, to support operations. Adequate preparation for inventory and supply management can help businesses improve cash flow, maintain customer satisfaction, and increase sales during the holiday season.
Hire additional staff if needed
As the holiday season approaches, businesses need to prepare for the increased demand for their products and services. One way to do this is by hiring additional staff. Hiring additional staff allows businesses to handle the increased workload without putting too much strain on their existing employees. When hiring additional staff, businesses should consider the specific skills and experience required for the role, as well as the length of time they will be needed. Temporary staff or seasonal workers can be hired to fill in the gaps during the holiday season.
Make sure your website is mobile-friendly and easy to navigate
With the holiday season fast approaching, it's more important than ever to ensure that your business is ready to capitalize on the increased traffic and sales opportunities that come with it. One key way to do this is to make sure that your website is optimized for mobile devices and easy to navigate. This means ensuring that your site is responsive to different screen sizes, that your menus and calls to action are clear and accessible, and that your checkout process is streamlined and user-friendly. By getting your website in top shape, you'll be well-positioned to attract and keep customers during the busy holiday rush.
Create engaging social media content and run targeted advertisements
The holiday season is a great opportunity for businesses to boost their sales and generate more revenue. However, to make the most out of this time, businesses need to prepare themselves beforehand. One of the primary ways to do so is by creating engaging social media content that resonates with their audience. Such content can include festive images, videos, and offers that motivate customers to make a purchase. Additionally, businesses can run targeted advertisements on social media platforms to reach their potential customers. These ads can be based on location, interests, demographics, and behavior, improving the chances of conversion. By investing in social media marketing, businesses can maximize their holiday sales and create a more significant impact.
Offer flexible shipping and return policies
The holiday season can be a busy and stressful time for businesses, but offering flexible shipping and return policies can help ease some of the pressure. By providing various shipping options, such as expedited or same-day delivery, customers are more likely to choose your business over competitors. Additionally, with a flexible return policy, customers will feel more comfortable purchasing from your business during the holiday season knowing they can easily return or exchange products if necessary. It's important to communicate these policies clearly to customers through your website and marketing materials to ensure a successful holiday season for your business.
Moreover, if you are running a restaurant or food business, you can seek help from DataDreamers to streamline your delivery operations. Doing so will provide a hassle-free experience for your customers during the holiday season. They can help you optimize your delivery and payment processes to ensure timely delivery and minimize delays during peak demand.
Ensure excellent customer service and satisfaction
The holiday season is a crucial time for businesses, as it can contribute significantly to their revenue. As such, preparing for it is important, and it's necessary to ensure that customer service and satisfaction are top-notch. This involves training staff on customer service skills, ensuring a prompt response to inquiries, orders, and complaints, and providing fast and reliable delivery services. Additionally, a pleasant shopping environment and attractive promotions can enhance the shopping experience for customers. A satisfied customer is more likely to become a repeat customer, and word-of-mouth recommendations can also create loyal customers. Therefore, putting in measures to guarantee excellent customer service and satisfaction should be a priority for businesses during the holiday season.
Preparing your business for the holiday season is crucial for maximizing sales and customer satisfaction. Proper planning, marketing, inventory management, and staff training are essential to creating a successful and memorable holiday experience for your customers.