Planning your first trip overseas can be an exciting as well as nerve-wracking experience. There can be a lot of paperwork involved and even vaccinations depending on your destination.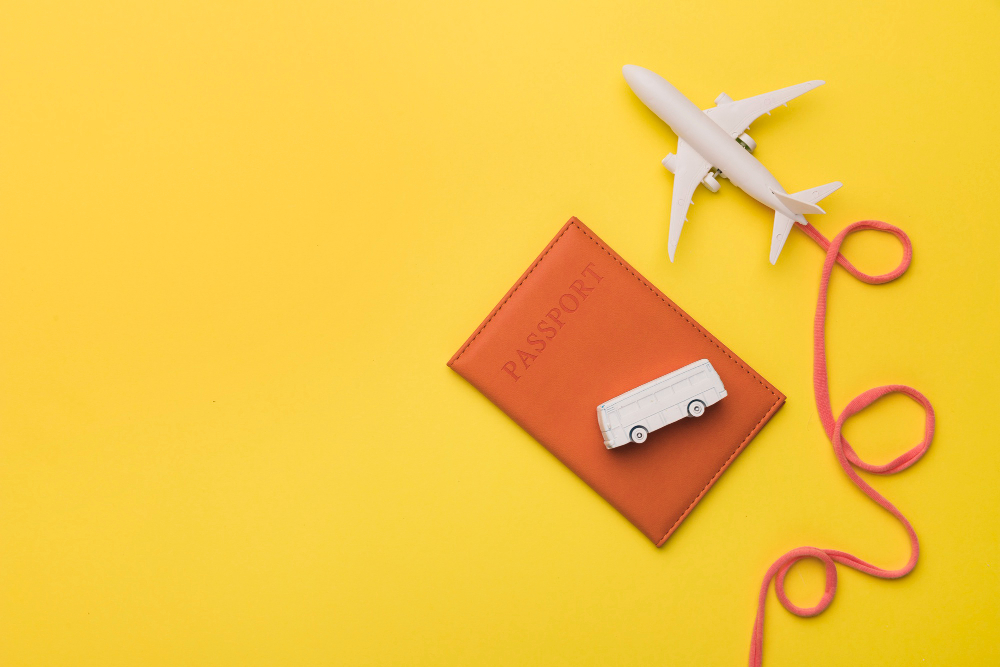 The passport application process is often delayed, so the first step is to make sure that all of your required documentation is in order. Next, you'll want to decide how long of a trip you want to take and where you want to go. Bon Voyage!
Choosing Where to Go
Choosing your first international travel destination is an exciting event! Your destination and deciding where to go can be affected by a number of factors. These can include:
How long you can be away.
Your budget.
Foreign languages that you speak.
Family members or relatives that live overseas.
Personal interests.
Anyone who loves Renaissance art will want to visit Rome and Florence. While foodies may have their hearts set on a trip to Tuscany. Sports fans may want to catch a Formula One event, or even participate in a marathon or other race. If you have foreign ancestry, it might be important for you to visit the country of your forebears. Whatever your motivation, take some time to really choose the right destination for your very first overseas adventure. If you're traveling alone, with your spouse and family, or with friends, you'll want to choose a destination that works for those situations.
Opting for a cruise is another way to make your first international trip. This is an excellent option if you have an elderly or infirm member of your travel group. It's also an easy introduction to foreign travel with a lot of the challenges, like language, removed.
Tips for Solo Travelers
There are a few things to know when you're traveling alone, especially when it's your first time abroad. Taking your first international trip solo isn't for the faint of heart. If you do opt for this type of trip, there are a few helpful tips to follow. Language barriers can be overwhelming when you're dealing with your first experience overseas. If you speak a second language, it only makes sense to visit a country where that language is spoken. Many English speakers who are traveling solo find a trip to the UK or Australia to be a great way to get their international travel started.
If you do opt to travel by yourself, be sure to have your wits about you. Avoid areas that are experiencing high crime or conflict. There are plenty of countries that are peaceful and safe for foreign visitors. Always make sure that someone knows where you are, and stay in regular contact with your friends and family at home. Many people find that solo travel is one of the best experiences of their lives. It will definitely force you out of your comfort zone and give you a new perspective on life.
Is a Tour Group Right for You?
Tours are another option that people find great for easing into international travel. There are tours for every taste, from adventure tours for singles to trips that are designed for seniors. If you're a bit nervous about your first overseas trip, joining a tour group is a good way to go. You can choose from small to large groups, and guides that provide a fully-directed experience to those where you have a lot of time to explore on your own. It's easy to find a tour that meets your needs and tastes.
 Once you've decided on your destination, you'll want to look into items like travel insurance and currency exchange. Many people find that using their credit cards when they're traveling racks up a lot of fees and unexpected costs. If you want to avoid this type of situation, an international money transfer app is the way to go. These apps can allow you to access money wherever you are, or even have someone back home send you funds in case of an emergency. It's important to be prepared for the many ups and downs that can often come with a trip to a foreign country. The better prepared you are, the more enjoyable your experience will be.