Growing your Instagram following organically takes time but is worth the investment. A real following of people that care about your business will support your growth and help you reach new customers.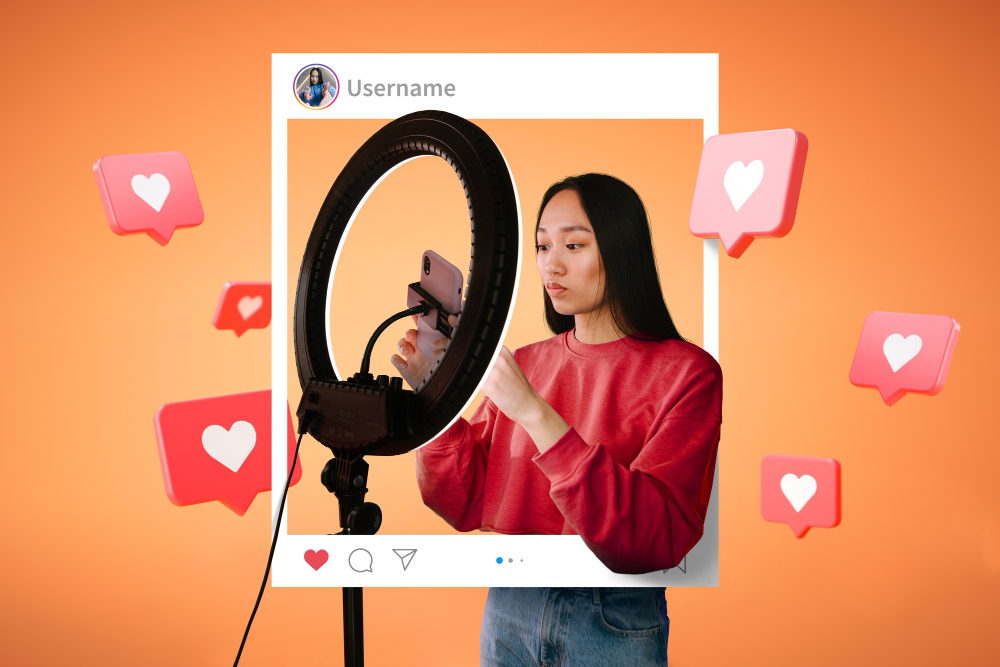 It's also important not to take shortcuts like buying fake followers. Social media users are smart and quick to detect spam. Plus, buying followers is against Instagram's terms of service.
Use a Unique Hashtag
Creating and using unique hashtags will help your Instagram posts to stand out. It will also get you in front of new audiences that may have yet to discover your content.
Using relevant emojis can also make your posts more appealing and engaging. For example, if your audience loves tacos, you can use the taco emoji in your post caption to attract their attention.
However, stay moderate with hashtags, as this can make your posts look spammy and annoying to your followers. Aim for a healthy mix of popular and niche hashtags to get the most exposure and reach. You can even create and promote a branded hashtag for your business to drive brand awareness. This way, you can encourage your followers to tag friends in your posts and spread the word.
Engage with Your Followers
To increase instagram followers, start by reaching out to your existing audience. Include your Instagram link in your email newsletters, embed your posts on your website, and encourage people to follow you on other social platforms.
You can also reach out to accounts with similar audiences and collaborate. For example, if you're an apparel brand, you could host a Stories collaboration with a vintage shopping account. The influencer intends to endorse the partnership to their followers, potentially resulting in new followers for you.
You should also engage with your followers regularly. This can be done by liking their latest posts, commenting, or sending them a direct message. This is a great way to build brand loyalty and trust.
Create a Unique Style & Theme
Whether you're a brand or just using Instagram as an individual, it's important to create a unique style and theme that's instantly recognizable. This can be done through color choices, editing styles, and other visual elements.
The goal is to make your Instagram account feel like an extension of your brand. For example, if your brand is about sustainable products and nature, you should incorporate that into your page.
Another way to build a cohesive Instagram theme is through user-generated content (UGC). One effective strategy to boost brand awareness, attract new followers, and increase engagement on your page is organizing contests and encouraging your followers to tag their friends in the comments section. When highly engaged, your audience tends to share your content with their followers, resulting in increased visibility.
Post at the Right Time
Instagram's a big platform with many different post types, but you only get a small opportunity to capture people's attention. You can maximize visibility and grow your following faster by scheduling your posts to publish at the right time.
Try posting at the same times every day or week to build consistency with your audience and let them know when they can expect new content from you. This will also allow you to take advantage of trends.
Another great tip is to research and learn from your competitors' accounts. While you want to avoid copying their strategies exactly, noting what works for them can help you find your unique voice.
Promote Your Account
There are several ways to promote your Instagram account, ranging from running contests to advertising on Instagram. However, these tactics should only be used after you have built an initial following and know what content your audience responds well to.
For example, if you run a fitness studio, posting a group photo after Body Pump class and asking people to tag their friends will populate those followers' feeds with your post, driving new followers. This is an effective and cost-effective way to get more followers immediately, especially if you target the right type of person.
Also, have a link in your Instagram bio to drive traffic to your website or online store. This is a great way to convert followers into leads or customers!