How can you make sure that your Instagram stands out from the crowd? It all starts with visuals. Your followers need something visually pleasing that draws them in, encourages interaction, and showcases your brand— which is why having great aesthetics for your account is essential!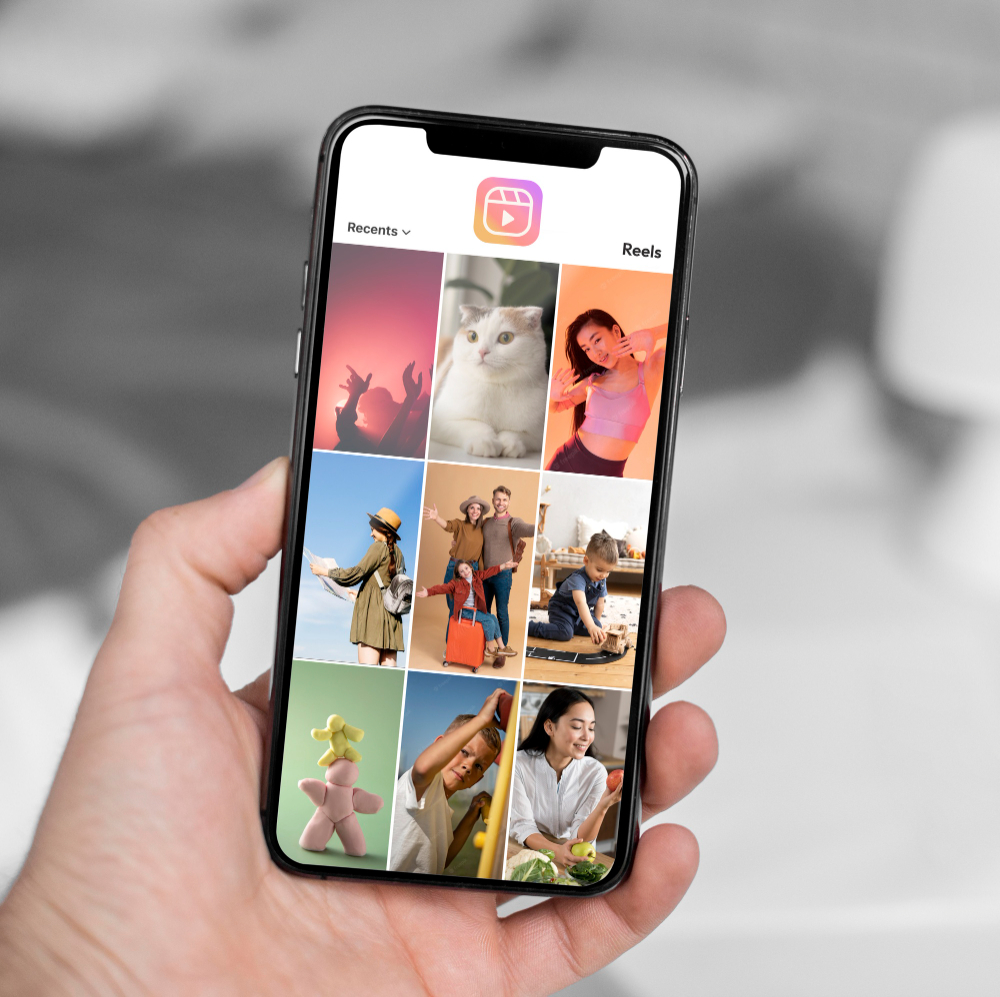 In this article, we'll go over some simple tips on how to elevate your Instagram feed's aesthetic and create beautiful images that will help drive engagement. Carry on reading If you're ready to dominate this 1.3 billion-user platform.
Invest in a Professional Camera or Phone Lens
Professional photography equipment can be an important investment if you're serious about upping your Instagram game. With a professional camera, higher-resolution images capture greater detail and more vibrant colors, making the photos truly stand out in your feed.
Investing in a professional phone lens is also a great way to capture premium shots without having to purchase an expensive camera body— these lenses will attach to your phone's camera and create sharper details with a more dynamic range. Don't underestimate the power of quality photography equipment – it can make all the difference in elevating your Instagram aesthetic.
Include a Mix of Images and Videos for an Interesting Feed
One of the best ways to elevate the aesthetics of your Instagram feed is by adding a mix of images and videos. Images will draw viewers in and make them want to see more, while videos allow you to add motion and showcase opportunities that still photos don't quite capture.
Additionally, we all know about using filters on our content, but not many of us acknowledge the power of unique IG fonts. They serve as a great way to spruce up the captions of both images and videos, helping you create an overall eye-catching look! By providing a balanced blend of both images and videos, you can have an Instagram feed that greets viewers with endless aesthetic appeal.
Use Your Profile's Description to Draw Attention to Your Account
It is important to use your profile's description to make a statement. Your account should appear inviting and professional, so don't be afraid to let your creativity shine in your short bio! Make sure you clearly explain who you are, what you do, and why your followers should be interested in using powerful words to capture the essence of your profile. You can also add emojis or hashtags to create a memorable aesthetic that expresses your personality.
Additionally, including relevant links will provide instant access to any services or projects that you want to promote. Finally, ensure that the entire presentation is cohesive by keeping up with the theme of the content throughout each caption and post.
Engage With Other Accounts
Engagement is a powerful tool on Instagram. Consistently engaging with other accounts by liking and leaving thoughtful comments will help to grow and elevate your page's aesthetic. As you build connections with similar accounts, not only will you leave a positive impression but also increase the visibility of your posts. That way, when you post something new, more people are likely to see it and engage with your content.
Leverage Hashtags to Reach a Wider Audience
Growing your Instagram account can be a daunting process, so it isn't surprising that many look for ways to gain an edge. One of these strategies is to leverage the power of hashtags to reach a wider audience. By using hashtags, you can strategically target potential followers who are interested in your content, consequently growing your brand awareness and engagement.
Creating unique hashtags that accurately describe your content will help increase the chances of being noticed in this saturated space. When utilized correctly, hashtags can be extremely invaluable tools to grow your Instagram presence – so take advantage!
Utilize Photo Editing Apps to Fine-Tune Pictures and Create the Desired Aesthetic
Enhancing the quality of your Instagram photos is an important and powerful way to elevate your aesthetic and make a memorable impact on any viewer. Photo editing apps such as Afterlight, Adobe Photoshop, and VSCO give users the opportunity to take basic photos and customize their look with a variety of helpful tools.
From increasing exposure and saturation levels to adding stylish filters or frames, simply making the effort to fine-tune your photos is an effective method for curating content that will both engage viewers and showcase your unique style.
Bottom Line
Elevating your Instagram's aesthetics is an art form and no two accounts will look alike. Through these simple tips, you can start to incorporate elements that will amplify the visual appeal of your profile. While there are no clear rules for how you should use Instagram, finding what resonates with you is the key to success.