Buying a home for the first time is very exciting—no more renting, you are now paying and investing in yourself by paying your mortgage.
However, through all the excitement of a mortgage and buying a new home, it's easy to get carried away and to forget some important things you should be looking for.
It would be awful if your first home buying experience turned out badly and you bought a house that was a money pit because you didn't take a few moments to look at all the aspects.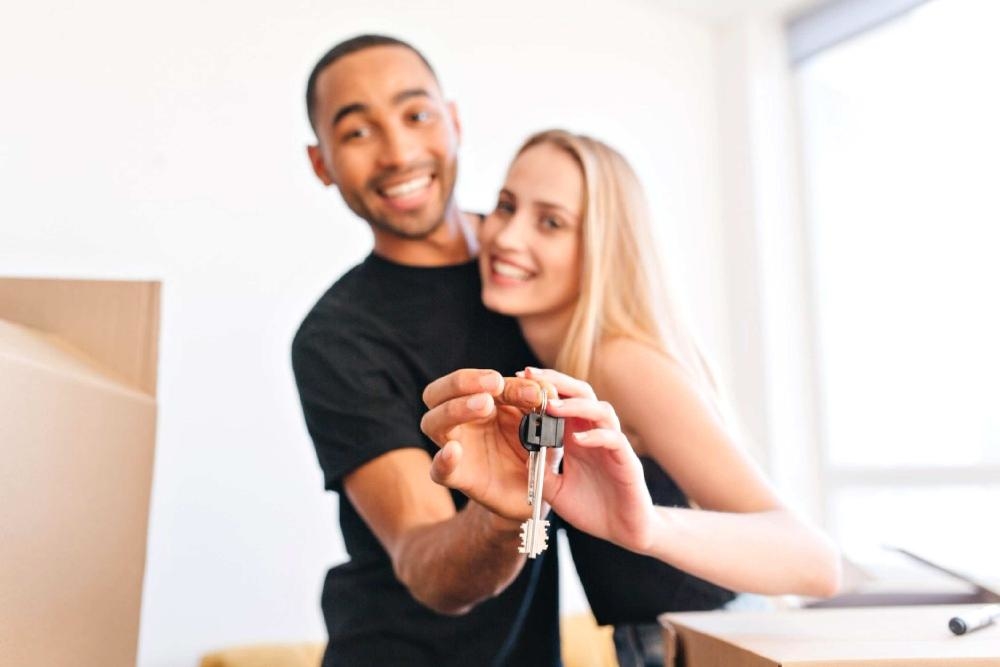 What should I do before buying my first home?
One of the key things first time home buyers should do is look into home warranties. A home warranty works similarly to warranties that you have on your vehicle or your appliances.
You wouldn't buy a new car or an appliance without a warranty, so why would you make the biggest purchase of your life and not get a warranty?
Home warranties cover a variety of major repairs that may happen after you purchase the house. Home warranties are available for both new homes and older homes.
Either the buyer or seller can purchase a home warranty. If the seller has purchased the home warranty, it's because they are trying to secure their pricing on the home and sell their home faster.
What is the purpose of a home warranty?
As a buyer, you would purchase a home warranty as a safe guard against any major reparations that need to be done to the home that you couldn't see, or tell, when you purchased the house.
Regardless of who purchased the home warranty, it is important to look at the coverage that is offered by the company. Coverage varies from company to company and state to state.
When you talk to a home warranty agent, or look at the sellers' policy, be sure to ask what is and is not covered on your home warranty specifically.
Most home warranties will cover:
Built in dishwasher
Built in microwave
Built in trash compactor
Ceiling fans
Central heating unit
Duct work
Electrical systems
Garbage disposal unit
Plumbing systems
Refrigerator
The oven or range
Washer and dryer
Water heater
Most of everything else is not covered. This includes:
Outdoor sprinkler systems
Outdoor water systems
Faucet repairs (unless otherwise stated in the policy)
Spas (you can request/add this coverage in some cases)
Pools (you can request/add this coverage in some cases)
Hot tubs (you can request/add this coverage in some cases)
Permit fees
Hauling away debris
Hauling away old appliances
It's also important to find out when a request would be denied.
There are plenty of reasons why a home warranty would be considered void, including:
Improper maintenance
Improper installation
Code violations
Unusual wear and tear
It is a good idea, when you buy your first home, that you have an inspection done on the house to ensure that it is properly up to the building codes and that there are no code violations and that the major systems and appliances in the house are properly installed and that they've been properly maintained. For example, hire an HVAC professional to assess your heating and cooling systems.
Have a Good Plumber on Standby
If you're a first time home buyer in Dallas, you may be wondering if you should get a home warranty. A home warranty is a service contract that covers the repair or replacement of many of the home's major systems and appliances. While a home warranty is not required, it can be a valuable protection for your new home.
There are many home warranty companies to choose from, so it's important to do your research to find the best one for your needs. Be sure to read the fine print of the contract so you understand what is and is not covered.
When selecting a home warranty company, it's also important to choose a reputable and reliable contractor to provide the service. Plumbing is one of the most common problems that home warranty companies receive claims for, so it's important to find a good plumbing service in Dallas.
Here are a few tips to help you find a good plumbing contractor in Dallas:
Ask for recommendations from friends, family, and co-workers.
Check online review sites like Yelp and Angie's List.
Contact the Better Business Bureau to check for complaints.
Ask the contractor for references from past customers.
Make sure the contractor is licensed and insured.
Once you've found a good plumbing contractor in Dallas, be sure to schedule regular maintenance visits to help prevent problems from occurring in the first place. A little preventative maintenance can go a long way in keeping your home's plumbing system in good working order.
What is the best way to help first-time home owners?
Buying a home can be so exciting that you may jump at the first house that meets your needs and your budget—many people have been there.
It's always a good idea to take a step back from the situation and really look at the house—is this where you want to live for at least the next three to five years?
Is it what you hoped it would be?
Are there other homes that you are considering?
In some cases, having a home warranty can make or break the decision to purchase your first home. Most often, first time home buyers aren't entirely up on what they are taking on—there's no landlord to call if the pipes burst—that's for you to handle.
How much money should I save before buying a house?
No heat? No hot water?
You have to pay to replace and fix those items.
These items cost up to thousands of dollars—do you have the money to fix and replace these major items, such as the electrical system, major appliance, hot water heater or furnace if they should stop working?
This is why it's always a good idea, especially for first time home buyers, to purchase a home warranty to protect them from the sometimes incredible expense that is associated with owning your own home.
When you look for a home warranty, be sure to ask lots of questions and get a few quotes so you can compare the coverage on the home warranties and the rates that you will be charged.